Dewar's World of Whisky reopens in Aberfeldy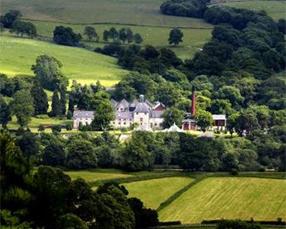 The refurbished centre celebrates DEWAR'S portfolio and provides visitors with a more in-depth and engaging experience, showcasing historic memoirs, some of which have never been seen before.

In-keeping with DEWAR'S rich heritage, visitors to its spiritual Highland home, located just three miles from the birth place of John Dewar, will be welcomed with a brand new visitor experience. This world-renowned crafted Highland Single Malt has been produced at the Aberfeldy Distillery since 1898 and the visitor centre is located in one of the original buildings. The refurbishment has been undertaken with the utmost care, retaining many of the traditional features of this historical building.

A stunning and dramatic 'stave tunnel' installation, made from oak casks, leads visitors from the heritage centre to the hosting area and a new hand-crafted glass light feature has been created with hand-blown glass droplets fashioned on whisky droplets. To complement the existing heritage exhibition, there is also the feature archive wall, which showcases vintage memorabilia, signs and advertising campaigns from throughout DEWAR'S history.

The centre's new café boasts a locally sourced menu offering an extensive selection of freshly prepared hot and cold dishes based on the finest ingredients. There is an enhanced dramming bar, which provides a homely yet stylish retreat with hand-crafted furniture, large sofas and a cosy fireplace, the perfect place to sample the range. And, the brand store has been redesigned to showcase the full DEWAR'SScotch whisky brand portfolio of multi-award winning premium blends including the iconic DEWAR'S White Label, DEWAR'S 12 year old, DEWAR'S 18 Year Old and the exclusive DEWAR'SSignature.

Charlotte Brown, General Manager of DEWAR'SAberfeldy Distillery visitor experience, says, "The refurbishment underpins our commitment to providing a premium service and informative DEWAR'Sexperience for the more than 32,000 visitors to the Aberfeldy Distillery each year. This is the authentic home of DEWAR'S, it's the first and only distillery the Dewar family built, and the re-opening of our visitor experience marks an exciting milestone in the development of the brand story. We are proud to unveil our fully modernised visitor experience, which celebrates our portfolio and offers our visitors the chance to see some truly authentic artefacts including DEWAR'S mirrors, enamelled signs and bottles from throughout our history. There are also further developments in the pipeline this year, which we believe will appeal further to whisky lovers, visitors and locals alike."

There are a variety of fun and informative Distillery tours to choose from including the Aberfeldy Tour (£7.50 per adult), Cask Tasting Tour (£15), Connoisseur Tour (£25), Blender's Tour (£75) and Private Dewar's Tour (£99). For more info, please visit www.dewars.com or call +44 (0)1887 822010.