Gold standard cosmetic training academy launches in Scotland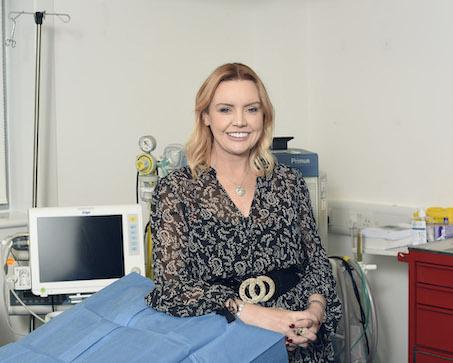 First consultant-led training academy for non-medics
On the back of Cosmedicare UK receiving planning approval for a new private hospital facility in Livingston, Scotland's fastest growing independent private cosmetic surgery clinic has launched a fully accredited and insured training academy and mentorship programme for medics and non-medical professionals looking to practise in aesthetics and cosmetic surgery.
The Cosmedicare Academy will run out of the Clinic's Edinburgh Park facility and will also be operational at the new St Ellen's Hospital from Spring 2021.
Revolutionising training in Scotland, Cosmedicare will offer bespoke mentoring and aesthetic training programmes as well as surgical fellowships facilitated by some of the most senior consultants, practitioner nurses and surgeons in the NHS and private sector.
Open to all level 3 qualified non-medics and those medical professionals who historically access professional training - including doctors, dentists, dental nurses, dental hygienists, paramedics and midwives. These candidates will benefit from a tailored programme that's accredited by a leading aesthetics insurance company and be committed to maintaining and upholding the highest standards of ethical practices and patient care provisions. Upon completion of the course, all candidates will have the option to become Cosmedicare collaborators, accessing a wide range of benefits and support services as well as hospital and clinic facilities to practise from.
Within aesthetics, foundation and masterclass levels of technique training in injectables as well as refresher training and membership programmes are on offer with a practical and theoretical approach. The surgical fellowship offerings have been developed specially for Consultant level plastic and reconstructive surgeons looking to pursue or develop their career within private practice.
Gill Baird, managing director and founder of Cosmedicare UK, said:
"The Cosmedicare Academy differs from some of the other accredited courses on the market in that we are offering a bespoke, gold standard approach to training to meet the very differing needs and experience levels of medical personnel. We are providing an ongoing supported service that offers the candidate the reassurance and benefit of continued professional development beyond the course programme. This is a managed service approach isn't currently available in Scotland."
"We will also train our delegates in the top industry products and provide online tools as well as facility access to our HIS regulated premises in the form of room rental and prescribing support services with a team of nurses and consultants on hand for all patient procedures."
Cosmedicare UK specialises in breast, body and facial surgeries, and runs a Wellwoman and GP Clinic service. Free consultations with the consultants and surgeons are offered. An innovative 3D Before and After Visual Scanning Technology is also available as part of the service. Finance options are available.
For more information, visit www.cosmedicare.uk or email training@cosmedicare.uk.