Private surgery specialists, Cosmedicare, brings fresh hope for gender and reconstructive surgery patients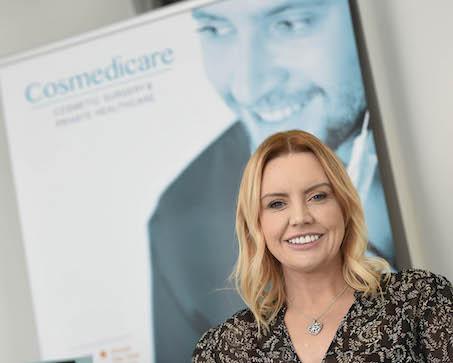 *The Cosmedicare Trust to offer successful candidates financial support for private care.
*Comes as fears grow over NHS waiting list delays for gender affirming and elective reconstructive surgery*
Cosmedicare, Scotland's specialists in gender and cosmetic surgery, has launched an innovative trust fund, bringing hope for people whose hopes of life-changing surgery have been hindered by lengthy NHS waiting lists and prohibitive costs.
The Cosmedicare Trust aims to ease the frustration that can lead to people seeking gender alignment treatment turning to the internet for drugs such as hormone blockers or taking the risk of travelling abroad for surgery.
It will also offer a vital helping hand for people seeking elective reconstructive surgery following distressing events such as domestic abuse, but whose hopes have been crushed by long NHS waiting times or the costs of private health treatment.
Instead, The Cosmedicare Trust will offer approved candidates reduced cost access to some of the country's leading reconstruction and plastic surgery consultants - bringing life-changing surgery closer.
The Trust has been created by Cosmedicare founder Gill Baird MBA, who has witnessed first-hand how delays to treatment can have serious implications for patients' health and well-being.
She has opted to launch the Trust now, amid mounting concern over the impact of Covid-19 has had on waiting lists for patients seeking support at NHS Scotland's limited number of Gender Identity Clinics, and for those hoping to undergo elective reconstructive surgery.
Gender dysphoria patients wait around twelve months for initial consultations at NHS clinics, with fears that a backlog of appointments caused by the pandemic will push delays back even further.
There are concerns that further delays may place some patients at greater risk of self-harm or suicide.
Ms Baird said: "For many people, the surgery they are hoping for, and medical and professional advice feels far out of reach.
"The transition process is challenging for young trans people and their families without such a long wait.
"Delays and lack of access to support and surgery can lead to hopeless, lack of confidence, depression and, in some very tragic cases, suicide. I have witnessed the trauma that many people go through when they can't access the vital services they so desperately need. It's a long journey fraught with many roadblocks."
Candidates can apply online to the Trust, which is funded partly through Cosmedicare's profits and donations. A committee of Cosmedicare medical professionals, including a psychiatrist, will review each application and decide on the level of support that may be offered.
For successful candidates, the financial burden of gender affirming or reconstructive surgery will be reduced - opening the door to treatment from Cosmedicare's highly-experienced teams of Reconstructive and Plastic Surgery Consultants, Consultant Anaesthetists, expert theatre teams and pre and post op nursing specialists.
Cosmedicare's Consultant-led service provides a range of cosmetic and gender surgery procedures, performed in either Stirling or a state-of-the-art day case hospital in Edinburgh, with full operating theatre, imaging and medical facilities.
High-tech 3D technology provides the opportunity for patients to 'see' the difference surgery can make, ensuring they are armed with the best information to make confident decisions about their treatment options.
Cosmedicare consultations are available nationwide, with main clinics located in Glasgow and Edinburgh, free initial consultations, and finance available.
For more details about The Cosmedicare Trust, contact Gill Baird, managing director on 0131 202 9166 or visit www.cosmedicare.uk.